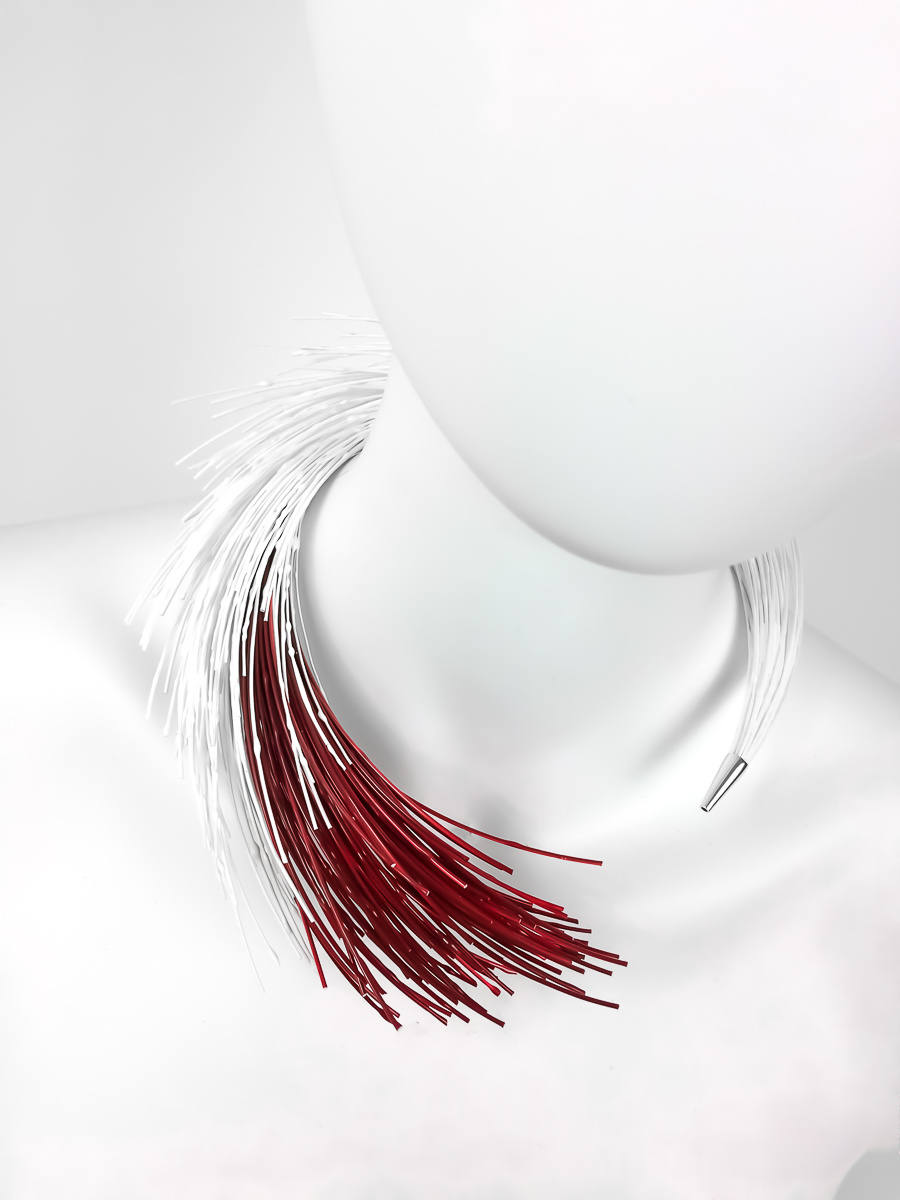 IO Gozen
deep red, crisp white with a hint of black acrylic, sterling silver & wire; 15" interior dimension which flexes to fit the wearer.
The IO collars are our signature piece. Flexible, multi-functional, it can be worn in a variety of ways to suit your mood. Synched, stretched, bent to fit. The IO Gozen is an immaculate piece… white filaments circle around, finishing as a spray of dominant red with a few strands of black.

Meticulous craftsmanship goes into making the IOs. Each filament is hand dipped in a custom formula of acrylic paint. Then each strand is cut to length and assembled. The result is a skin soft, supple line which holds shape, yet conforms to the wearer. With a look of aggressive bad-assery, the feel is exactly the opposite.

To fit, place your IO around the neck and tighten till it feels comfortable and secure. With the opening to the back, you'll have dramatic the fringe in front and a lovely swish around the neck. Rotate with the grain till the silver tip is 1/3rd down the neck for an asymmetrical sweep. Or rotate more till the opening is at the base of the neck. We recommend lightly grasping the piece where the collarbone forms a triangle on each side of your neck, and bend both sides down. This will cause the collar to settle more deeply into position, conforming to the collarbone and prevent "shelving". To wear on your head, feel free to straighten out the tips for less poking.
looking for accompanying pieces? we suggest the following…