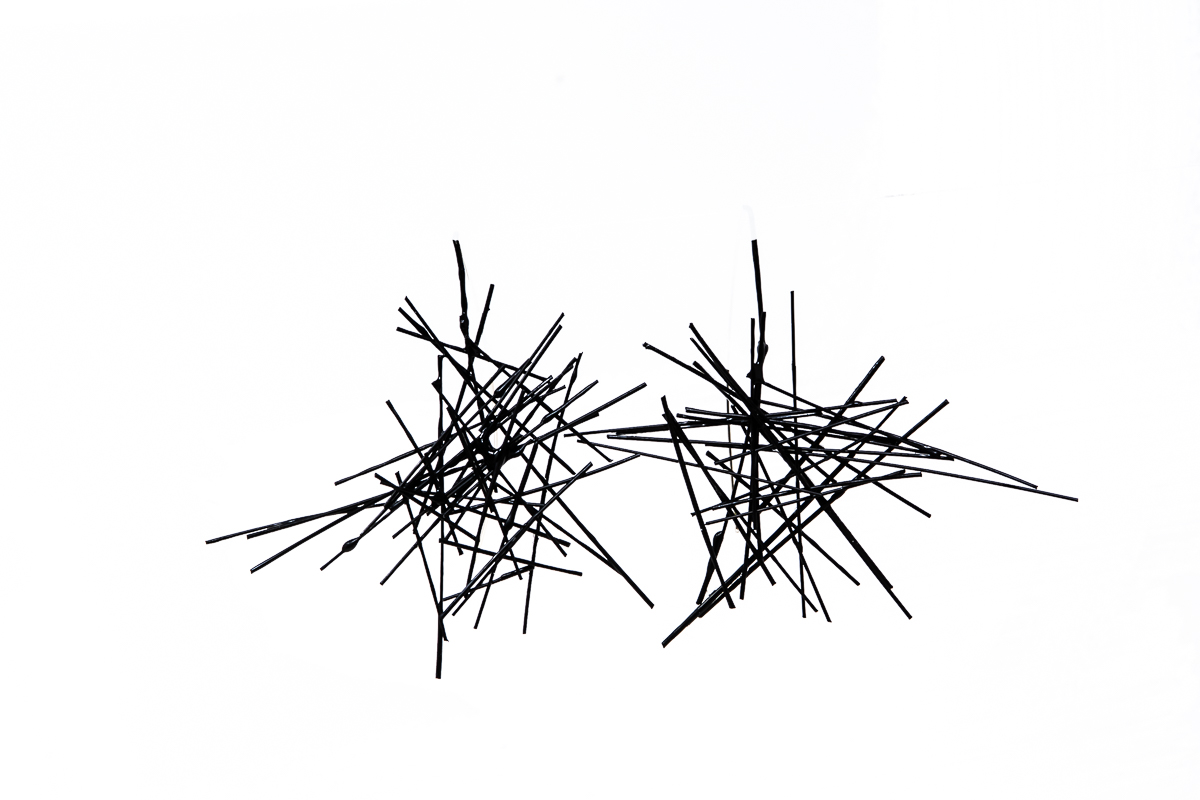 Crossroad Earrings
custom acrylic paint, sterling silver ear wire.
3" long x 3" wide.
Simple design can shutdown a room. Stroll beneath the chandeliers of the Kennedy Center in a pure black backless and our "Crossroad" earrings, and the facility will have to kick-on the back-up generator. And because no two roads are alike, neither are these.
These abstracted, asymmetrical earrings have such an amazing presence. Feather light and glossy black and made of our trademark supple acrylic filaments, they are skin soft and supple with no more poking or tickling than that of your hair against your neck.